I know now why we havent done a term of painting hands before….in my 25 odd years of teaching!!!!
its because hands are HARD…the drawing alone is very complex and  the tonal aspects of making them  have form ,is difficult too.
they are as complex as portraits somehow.
We gridded up the drawings.
So i think we did very well this term, as there were some very beautiful paintings, despite the difficulty. Or perhaps because of it, often the difficult ones turn out the best.
Some people used them in compositions and some chose to do grisaille studies.
Here are a few  excellent examples of work, though some other notable works escaped being photgraphed!
.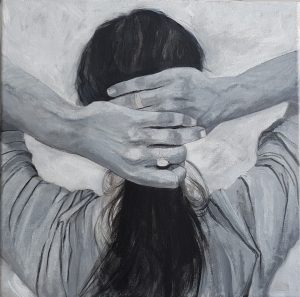 Anne Everard
 David Thomson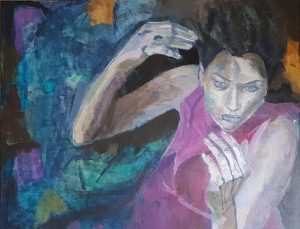 Emilia Rubio
all good
and for the last term of 2018 we will take the time to finish any work which has been languishing reproachfully  in the corner of the studio….waiting to be  finished
OR
we can use this term to pursue a project which we have been wanting to paint
Bring your ideas and we will discuss a way to make them work.
Term starts on October 23rd and runs for only 7 weeks so we dont  get too close to Christmas
please let me know if you are joining us!!
look forward to seeing you
Belinda