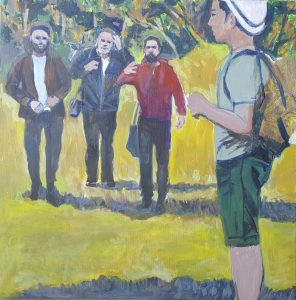 David Thompson
Rowena Poole
Virginia Fisher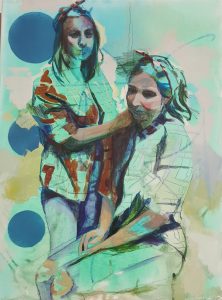 Anita Gate
In Term 4 we set about creating compositions from several different photo sources.
Creating rhythms and connections between the figures, by cutting and pasting the images so they "talked" to each other .
and making depth of field by use of proportion and scale.
this is more complex than it sounds and everyone learned much about getting the figures in the right proportion to one another.!