The past two terms have been about a more creative approach to making a painting.
getting away from the names of what you are painting and freeing yourself to see your subject matter as building blocks for a composition.
we had a look at Matisse's collages and used his motifs to build our own compositions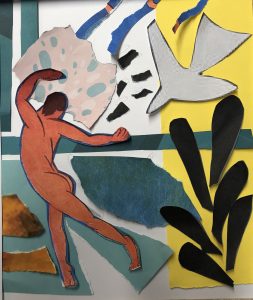 Rose Tomlinson
collage is a great way to facilitate pushing round motifs within a format to see where they work.
We also did a day of pure abstraction using Hans Hoffmann"s methods of seeing relationship in the abstract.
It was great to see how suddenly people were carving into the painting and shifting things around.
Being brave and trying something new …and if it didnt work…trying something else!!
Rose tomlinson
Ann Everard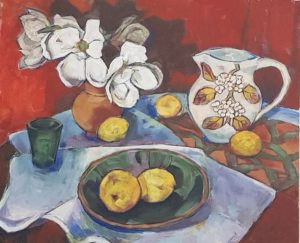 Rose Tomlinson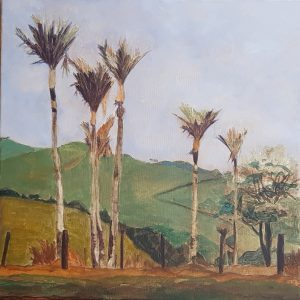 Judith Harfed Heap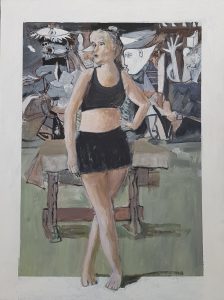 David Thomson