Pauline Agnew talks about getting a sense of place when you are painting a landscape.Not trying to represent what you are seeing but to become fully engaged with the energy around you. So you become aware of the weather affecting the light and the mood, the quality of the light, man's interaction and imprint of the landscape, the history of the place etc
All this helps you to open up to the  the effect of the place on you and your mood and how you can then describe it in paint
How are you feeling in that place. Too often we record  scenes with the camera which flattens out everything..the colours , the tones and the feelings.
This term is about learning to get a more emotional response to the place we are painting
We will  do some loosening up exercises in charcoal to begin with – making intuitive marks in charcoal, to music.
the first charcoal exercises will be  completely abstract without a subject.
the second ones will be in response to your own landscape reference photos.
So for the first day bring along some photos of a place you know well and love and would like to paint.
DAY 2 : we will go on location to Cornwall Park armed with sketch books and spend the day opening ourselves to its magic and history with a view of doing some emotional response exercises in paint on day 3 back in the studio.
here are some examples of works which I think  have an emotional response to the place painted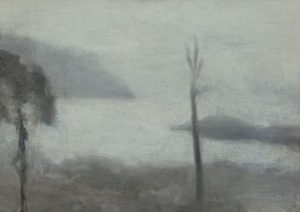 Clarice Becket
Jo Bertini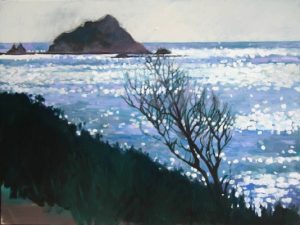 Belinda Wilson!
Pauline Agnew
TERM 1 STARTS ON 13TH FEBRUARY
PLEASE CONFIRM IF YOU ARE COMING ALONG
i am away from 20th January for 10 days in the wilds of Central Otago getting some inspiration
i suggest you do the same…start gathering images, finding artists work which you like.
look forward to seeing you all
Belinda