This term we did some figure work with our model Brad, looking through the lens of tone.
Using tone to show the way light falls on the body  and describes the form.
Painting from life is a very different experience than working from photos .The camera doesnt pick up the nuances of colour and tone that the eye picks up .
We also  worked with cropping to make strong compositions and have the figure work well within the format .
The cast shadows were interesting too and have given me an idea for what we do next term!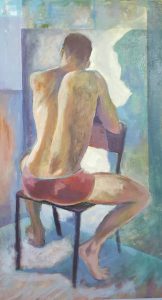 Anita gate
David Thomson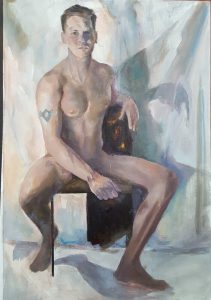 Wendy Selkirk
Pam Bell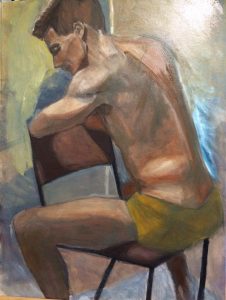 Pearl Yeo